Educating One Viewer at a Time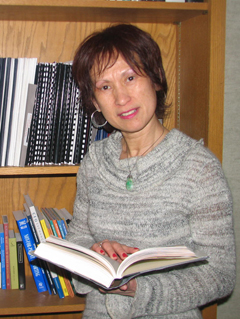 Deborah Liu
Deborah Liu came to Chicago from Hong Kong in 1977. At that time, there were not many educational classes available to teach Deborah the English language. Deborah discovered WTTW11 and quickly became a fan of Mister Roger's Neighborhood. Mister Roger's gave Deborah the educational foundation she needed to communicate in her new environment.
WTTW has provided Deborah with a lifetime of enjoyment and education. She raised her son on WTTW11 and they would watch the children's programs and sing together. She still watches some children's programming along with her other favorites, such as, Check Please!, Chicago Tonight, and Rick Steves' Europe. "Being able to view concerts and countries from around the world is priceless."
WTTW has enriched Deborah and her family's lives. Now thirty years later, Deborah has decided to give back to the source of her education. She has left WTTW as a beneficiary of her estate plan. Deborah's gift has made her a member of the Newton N. Minow Founders Society. "I give because it's in my heart," she said.
You can find more information about our Newton N. Minow Founders Society and how to give in the following articles. You will also find information on our website at www.wttw.com or www.wfmt.com or by calling Kathy Kielar at 773-509-5553.
Back
© Pentera, Inc. Planned giving content. All rights reserved.