Supporting the Power of Public Television and the Inspiration of Classical Music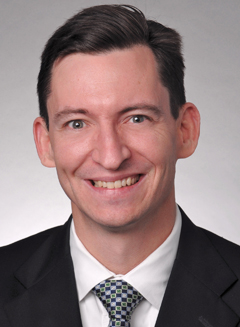 James Casey

"I am proud to be a member of the WTTW and WFMT Newton N. Minow Founders Society, which is comprised of individuals who have made arrangements to provide an estate gift to WTTW and WFMT," says Jim Casey.
He continues, "I am also an attorney who specializes in estate planning and charitable foundations. It is a great privilege to serve as the chair of the WTTW and WFMT planned giving advisory committee. My commitment to WTTW and WFMT and their mission is apparent in my active volunteer role where I, along with my fellow committee members, advise WTTW and WFMT as to best practices with respect to the development of planned and major gifts."
Jim and his wife Ann raise their two young children in Chicago, and WTTW and WFMT is an important part of their daily lives. They grew up watching Sesame Street, Mister Rogers, and The Electric Company, and now enjoy the full array of great programming that WTTW has to offer, including Chicago Tonight and Check, Please!. They have continued this tradition with their children, who love everything from children's programming, like Arthur and Sesame Street, to programming about science and nature, like Nova. They wake up each morning to acclaimed WFMT host, Carl Grapentine and enjoy WFMT's great programming throughout the day.
Jim and his family believe in the power of public television and the inspiration of classical music, that is why he and Ann have included WTTW and WFMT in their estate plans. "We want other families in the community to enjoy this valuable programming that has enriched our lives. WTTW and WFMT depend upon the support of their listeners and viewers. Your gift through your estate plan will provide educational and inspiring programs for future generations."
Please consider joining the Newton N. Minow Founders Society and give back to the organization that is truly a Window to the World.
Back
© Pentera, Inc. Planned giving content. All rights reserved.