Ensuring a Cherished Resource for the City She Loved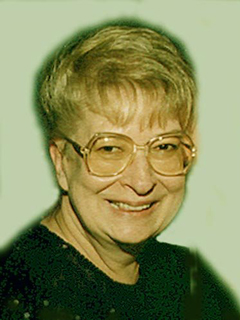 Judy James
My lifetime companion, Judy James, was a long-time supporter of WTTW. She was strongly committed to public television and the arts. Her passion for public affairs started when she began working for Rosenfield Productions and volunteered for Theater on the Lake right out of high school. Judy then began her career in radio for many years, serving as public service director of the original WAIT-AM. I met Judy there in 1971 while hosting a talk show, Problems of the City, where she was initially my boss. We developed a natural friendship, which deepened, and we became a couple in 1984, lasting 27 wonderful years until her untimely passing.
Judy's passion and interest meshed well with the mission of WTTW. She loved to watch Masterpiece Theatre and Chicago Tonight, but her secret indulgences were As Time Goes By and Keeping Up Appearances. The staff at WTTW recognized Judy for a couple of years on-air around some of these favorite programs.
When Judy passed away three years ago, she continued her support to WTTW through a gift from her estate. Since WTTW made a difference in her own life, Judy believed in the power of public television for the Chicago community. Her gift helps ensure the future of a resource for the city she loved.
Please consider making WTTW part of your estate plans and help Chicago continue to receive quality public television. For more information contact Kathy Kielar at 773-509-5553.
Sincerely,
Don Rose
Back
© Pentera, Inc. Planned giving content. All rights reserved.