Matt Zwicky's Bequest Will Support the Future of WTTW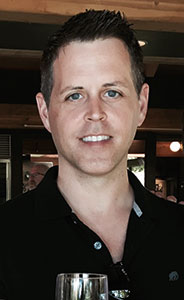 Matt Zwicky
Matt Zwicky, inspired by his parents as they were doing their own estate planning, decided to make a bequest in his will to support the future of WTTW.
"Growing up in a small, rural town, public television was a big influence," Matt says. "It was my window to the world." He appreciates children's programming like Mister Rogers' Neighborhood and Sesame Street and has his own current favorites like This Old House and cooking shows.
"I thought about the impact I could have on the community and what that meant to me," Matt says. "Exposure to exceptional, well-curated educational and arts programming is important, and I want to help ensure that it continues for future generations to enjoy!"
Back
© Pentera, Inc. Planned giving content. All rights reserved.