Klepak Makes Gift in Her Trust to Help Spread the Joy of Music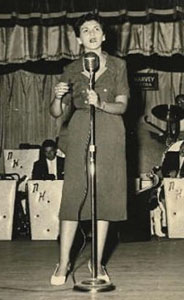 Ralla D. Klepak
Ralla D. Klepak grew up on Chicago's west side and excelled in school, starting at Northwestern University at 16. There she earned both her master's and Ph.D. in child development and taught for several years. While teaching, she earned her law degree—graduating from John Marshall in 1964.
As an attorney, she focused on social injustice—working for civil rights, LGBTQ+ advocacy, and child rights in contentious family law matters. WFMT enriched her life and helped her to relax, and she wanted to share that enrichment with others. In appreciation for all the joy WFMT provided during her lifetime, Ralla established a trust through her estate plan that will support the future of WFMT.
"Ralla loved to talk about the neurological benefits of listening to music and the benefits of music for the brain," says Christine Feldman, one of the trustees of Ralla's trust. "She hoped her gift would bring enrichment to others, continue her legacy of social advocacy, and spread the joy of music and art to those that might not otherwise have access."
In her younger years, Ralla would take the 'L' and go to plays and concerts on her own all over the city. In college she took summer jobs in the Catskills. Listening to the music there and performing as a singer with the backing of an orchestra deepened her love of music. The arts opened up worlds to Ralla, and she wanted to bring them to people who might not have the same opportunities that she did.
Back
© Pentera, Inc. Planned giving content. All rights reserved.